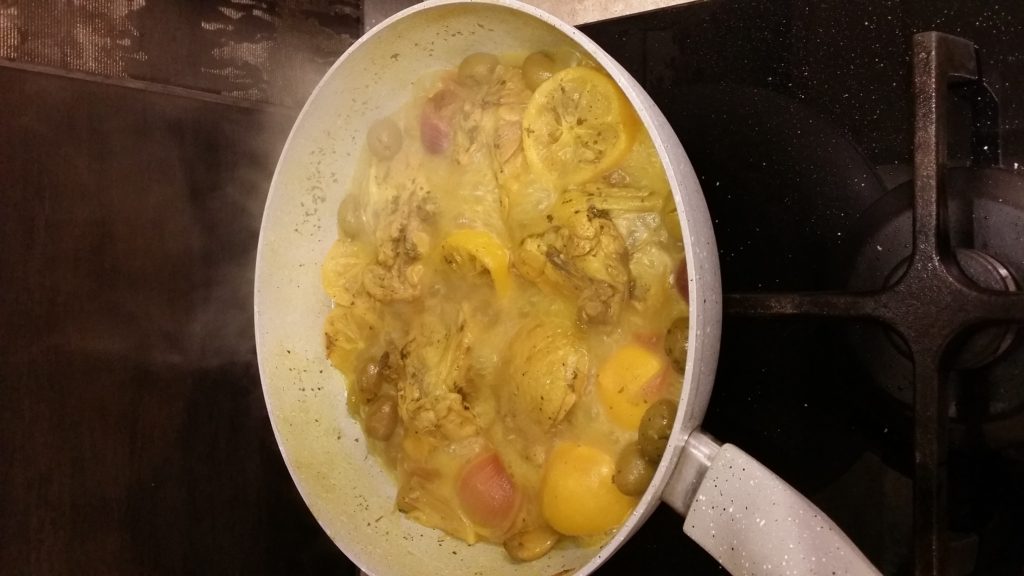 Chicken breast or chicken legs – 5-6 pieces
2 lemons
100g of olives
2 onions
1 tsp of ras-el hanout
1/2 tsp of cinnamon
2 tsp of curcuma
1/2 of hot pepper (habanero, moruga, diavolini)
1/2 litre of white wine
1 tsp of himalayan salt
Cut the onions in 4, the lemons in 3.
Wash the chicken pieces, put them in the pan.
Add the wine, put the pieces of lemon and onion in between, add the rest of the ingredients.
Add water until the liquid covers the chicken bits.
Put on hot fire for 15 minutes, return the chicken bits, let on fire for another 15 minutes.
Serve with couscous.
Enjoy!